Add this plan to My Plans



Project Plan 503498
Well Positioned Porch

Source Code: 00WEB

Pricing Information:
1 Set of Prints: $19.95
Additional Sets: $9.95 each
* PDF File: $19.95



* Bond Copy or PDF File Available
NOTE: If you order the PDF file, this plan will need to be printed on 18 x 24 inch paper to obtain the proper drawing scale. A local print shop should be able to accommodate you.


Originally featured in a June issue of Better Homes and Gardens magazine, the semicovered Perfectly Positioned Gazebo - Shaped Porch measures 27 1/2 x 28 1/2 x 20 Feet tall when completed. A perfect place for relaxing with a book or watching butterflys on a summer evening.

Previous Page

Add to Shopping Cart

Get our Free Android App
This is the most amazing app ever.I have bought dream home books from Lowes and home depot to try to find a good plan. This app is free. - A Google User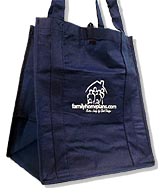 Receive a FREE, Family Home Plans Thank-You Gift with a minimum purchase of $250.00! (U.S. Customers Only)