Add this plan to My Plans



Project Plan 503537
One-Room School Playhouse

Source Code: 00WEB

Pricing Information:
1 Set of Prints: $19.95
Additional Sets: $9.95 each
* PDF File: $19.95



* Bond Copy or PDF File Available
NOTE: If you order the PDF file, this plan will need to be printed on 18 x 24 inch paper to obtain the proper drawing scale. A local print shop should be able to accommodate you.



Previous Page

Add to Shopping Cart

* Please call 800-482-0464 to order using the PayPal payment method.





Get our Free Android App
This is the most amazing app ever.I have bought dream home books from Lowes and home depot to try to find a good plan. This app is free. - A Google User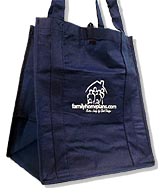 Receive a FREE, Family Home Plans Thank-You Gift with a minimum purchase of $250.00! (U.S. Customers Only)