Add this plan to My Plans


Project Plan 504878
Wayward Witch

Source Code: 00WEB

Pricing Information:
1 Set of Prints: $13.95
Additional Sets: $9.95 each





Ouch! This tree-hugging witch could defi nitely use better directions, like the kind we give you to make this whimsical 48-inch-tall yard decoration. And with our fullsize patterns you can knock out the construction and painting in an evening.

Previous Page

Add to Shopping Cart
U.S. customers call
1-800-482-0464



Canada customers call
1-800-361-7526

Get our Free Android App
This is the most amazing app ever.I have bought dream home books from Lowes and home depot to try to find a good plan. This app is free. - A Google User
Your 1 Recently Viewed Plans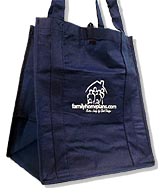 Receive a FREE, Family Home Plans Thank-You Gift with a minimum purchase of $250.00! (U.S. Customers Only)