Add this plan to My Plans



Project Plan 504878
Wayward Witch

Source Code: 00WEB

Pricing Information:
1 Set of Prints: $13.95
Additional Sets: $9.95 each





Ouch! This tree-hugging witch could definitely use better directions, like the kind we give you to make this whimsical 48-inch-tall yard decoration. And with our full size patterns you can knock out the construction and painting in an evening.

Previous Page

Add to Shopping Cart

Get our Free Android App
This is the most amazing app ever.I have bought dream home books from Lowes and home depot to try to find a good plan. This app is free. - A Google User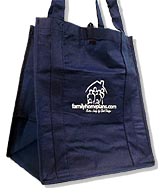 Receive a FREE, Family Home Plans Thank-You Gift with a minimum purchase of $250.00! (U.S. Customers Only)