Coastal House Plans
Family Home Plans
Search our Coastal Home Plans collection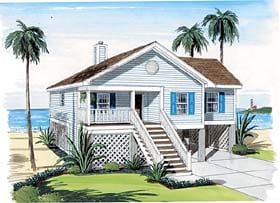 Nothing says "kick back and relax" like an elevated oceanfront view from a Coastal Home.  The design element that is most characteristic of this style is the pier & pile foundation, which ensures that these homes stay put during hurricane season.  Often referred to as Seaside Homes, Beach Homes, Pier & Pile Homes, Coastal Cottages, or Beach Bungalows, the designs can vary in size from a small waterfront style vacation homes to a colossal Mediterranean style homes raised on piers. Being on the waterfront makes coastal living a breeze.
Elevated Pier and Pile Foundations
Decks, porches or screened rooms
Windows toward scenic views
Great for seaside, coastal, beach, vacation or lakefront property.
Referred to as Beach Home Plans, Lake House Plans, Seaside House Plans and Waterfront Home Plans
Search our Coastal House Plans collection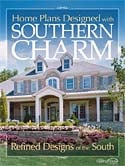 House Plans Designed with Southern Charm
From traditional plantation-style homes and contemporary coastal designs, to sophisticated European-styled plans and sprawling country farmhouses, Home Plans Designed With Southern Charm reflects the South's rich tradition of unmatched elegance and hospitality. With a focus toward more affluent lifestyles, this eclectic collection of over 150 home plans ranges from nearly 3,000 sq. ft., to over 6,000 sq. ft. and offers the accoutrements one would expect to find in more refined designs of the South.