The Smaller and Smarter Luxury Home
Family Home Plans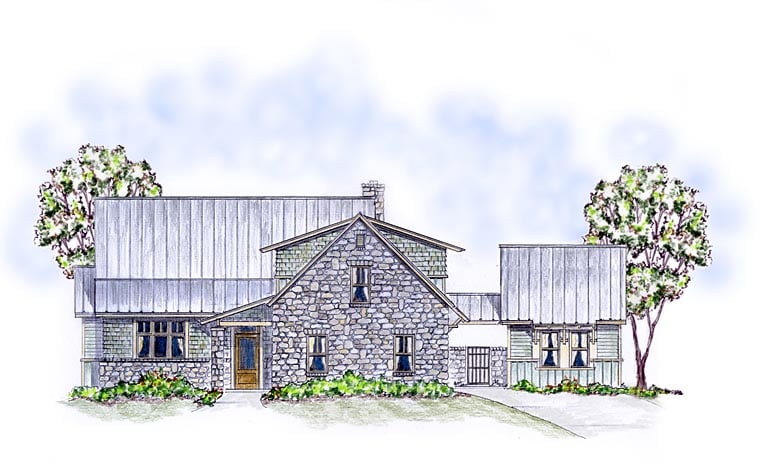 The key elements of functionality, flexibility and value are all addressed in this design.  The first floor offers an open concept living space with subtle definition of the kitchen, family and dining areas by the use of columns and ceiling height variations.  Views of the courtyard and optional pool area are available form each room on the first level.  One of the most functional spaces in the home is theResourceCenter.  With a place for a computer, file drawers, desk space and plenty of storage, this area provides plenty of room to manage all the household activities.  Both the formal front entry and the "family entry" from the garage and courtyard each open into a central Gallery.  With the "drop zone" and stair access to the second floor, this centrally located Gallery provides excellent traffic flow along with an attractive and yet functional area for the homeowner and guests to enter the home.
The optional Casita offers a space that is not only multi-functional, but also an area that can evolve with the homeowner's lifestyle.  While it's the ideal location for an elderly parent, it also becomes the perfect home office, suite for an older child living at home, or a private guest quarters.  It could even function as a pool cabana/game area.
The second floor with two bedrooms and a loft is essentially an attic area above the garage resulting in economical construction costs. It becomes an ideal place for children or grandchildren.