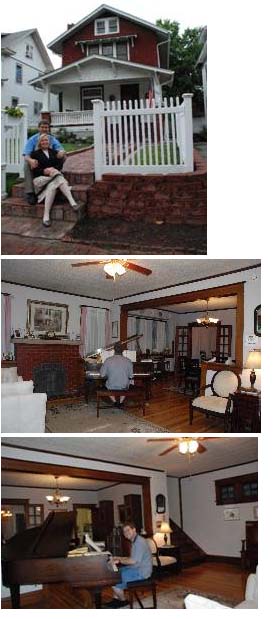 Hi, I am wondering if you can help me – I am looking for a copy or CD of your 1920 plan book. I also would like to find the house plans for #1308. I believe my husband may have contacted you in the past, Mr. Garlinghouse signed our building permit in Aug. 1915 and we have been working to certify the historic status of the home. In May the zoning was officially changed to add a historic overlay to the property completing the city's (Topeka's) designation.

The white house you see next to ours is also a Garlinghouse – we believe it is plan number 2020. If you also have information about that home it would be an interesting addition to our research.
Thank you for any help you can provide us,
Ginger B.